Ansar Ahmed Ullah || GBnews24.com || London ||
'Freedom of expression is increasingly under attack in Bangladesh. While secular blogger and other activists have been killed by armed groups, the response of the authorities has been far from adequate. The government has also increased a crackdown on media, and relied on a repressive legal framework to do so' said Amnesty International today at the press launch of a new report on freedom of expression in Bangladesh on Tuesday 2 May 2017, at the Holiday Inn – Whitechapel in East London.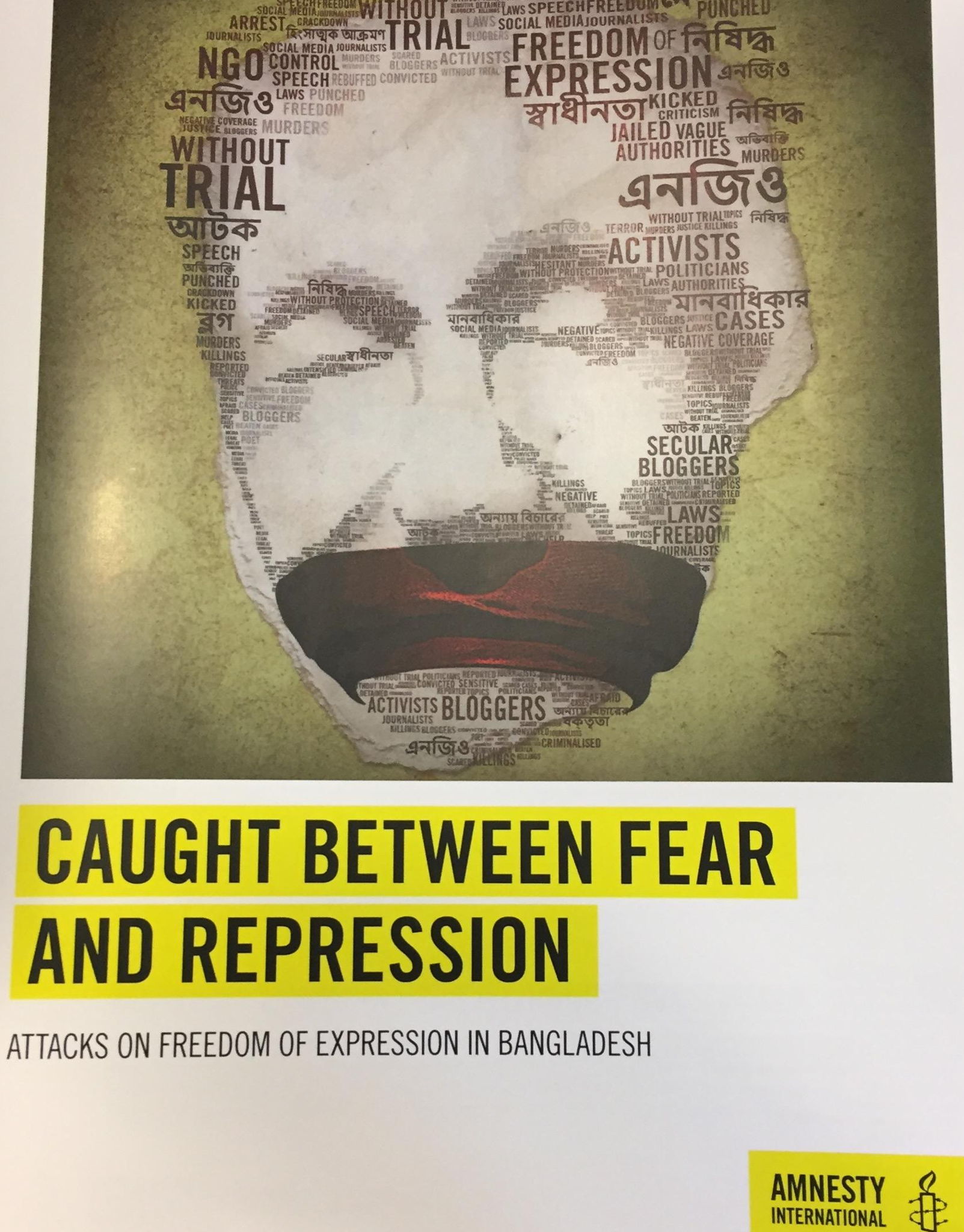 The press conference was chaired by Omar Waraich, Asia Media Manager. Panel members included blogger Sinthia Arefin of Gonojagoron Moncho, former South Asia researcher Abbas Faiz and author of the report senior research advisor Dr Champa Patel.
The report titled 'Caught between Fear & Repression: Attacks on freedom of expression in Bangladesh' looks at the failure to protect bloggers and other activists under threat, and shrinking space for public debate in the country, including increasing restrictions on media.
On the question of protecting bloggers Dr Champa Patel said, 'Government officials have failed to unequivocally condemn the killings and almost none of the perpetrators have been held to account. Activists who have approached police after receiving death threats have been rebuffed when seeking assistance.' The report states further that violence has had a profound effect on other secular activists, many of whom now engage in self-censorship, or have felt compelled to leave Bangladesh to ensure their safety. The report goes on to say failure to ensure accountability for killings has contributed to pervasive distrust of the police in the secular activist community.
The report under 'Media under siege' said authorities have increased efforts to interfere in the work of journalists and other media workers. The government has used a range of tools and tactics to intimidate media and to silence critical coverage.
The report was based on interviews with activists and media workers and documents scores of cases. The report additionally provides concrete steps for the Bangladeshi authorities in creating environment where freedom of expression is respected & protected and to provide effective protection to secular activists & ensure those responsible for violent attacks are held to account.