Ansar Ahmed Ullah ||
The Lord Mayor of Westminster, Councillor Steve Summers and Cllr Rita Begum jointly hosted a Reception to celebrate the 46th Independence of Bangladesh on 5 April at the Lord Mayor's Reception Rooms, Westminster City Hall.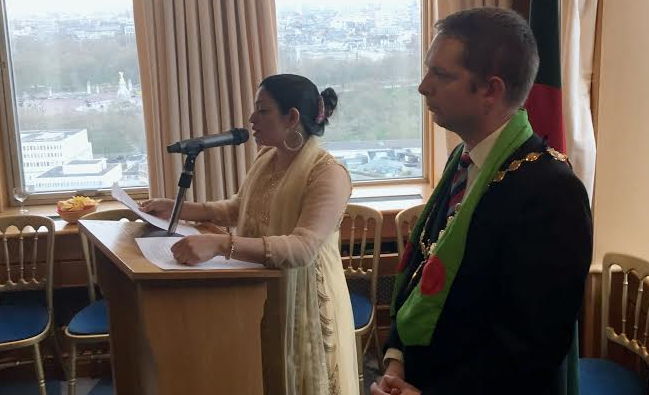 Lord Mayor said he was pleased to hold the event in Westminster. He added, 'more than that it's about celebrating what makes London great, diversity and tolerance.'
The Reception included addresses by community & political dignitaries including Luton Mayor Cllr Tahir Khan and dance performances. Guests were treated to snacks including Bengali mishti!
Cllr Rita Begum thanked all and ended the evening by singing Bangladesh's' national anthem with all the participants. The event was held in association with Westminster Bangladesh Association and Queens Park Bangladesh Association.